ABOUT US:
Emerald Elderly Care and Development Foundation is Nigeria's premier organization driven by the need to fill the gaps in elderly care by providing welfare and empowerment support to the aged.
We exist as an extended family for the elderly and developmentally challenged men, women and children living within our society. Old age, just like childhood, teenage years and adulthood are necessary evolutionary stages to our lifespan and each stage comes with its vulnerabilities, sensitivities and relevance.
However, the lack of responsiveness regarding the changing behavior in elderly people especially in Africa usually leads to abuse of them by people and society. Hence our interest to mediate and find sustainable solutions to tackle the issues that affect their quality of lives and livelihood.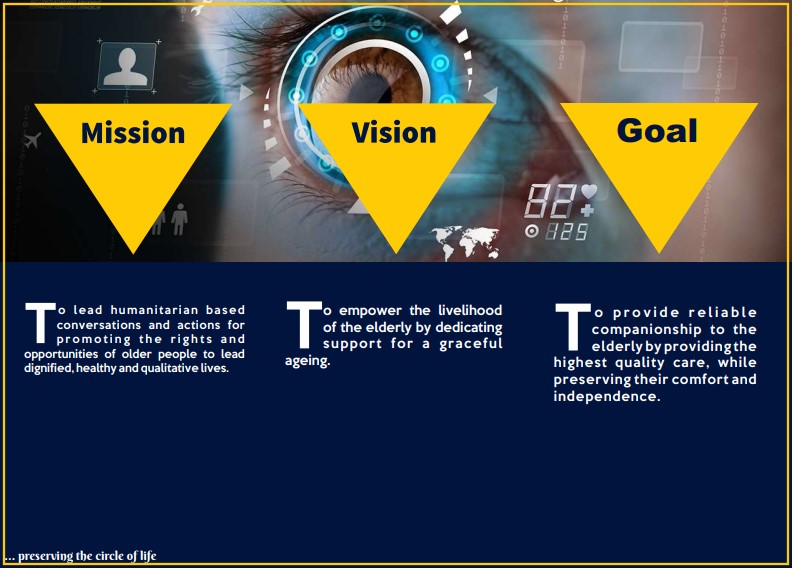 We create a linkage between elderly communities and stakeholders to lead conversations on quality ageing for older people, while working with partners to provide medical services, livelihood options, and social protection facilities for the aged. Some of our primary modes of engagement includes setting up old age homes, monthly food drive via a food bank, and creating opportunities for developmentally challenged people to use their skills to economically sustain themselves. Because old age is an unavoidable part of our life cycle and should be lived gracefully, we have an enduring passion to preserve dignity and ensure quality lives and livelihood for the aged. Whereas, ageing should be a thing of pride. We see ageing as an embodiment and emblem of history, knowledge, experience, counsel and a gracious feat to attend. Emerald Elderly Care and Development Foundation (EMECADEF) assists older individuals with both physical and/or mental disabilities in achieving a better quality of life by caring for them in the best ways possible.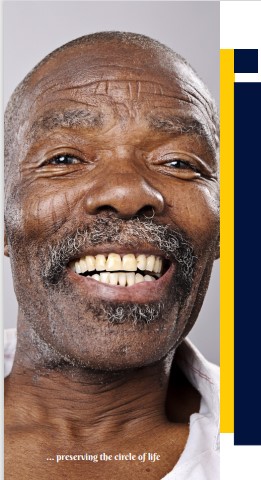 WHY WE EXIST
While a failing immune system at older ages can dwindle the overall well-being of a person; there are other issues that deplete the quality of lives of older people – one of such topmost issues is negligence from the younger generation to care for the elderly.
Older people especially in Africa are susceptible to diverse forms of abuse and this generational gap has somehow made it of great disinterest to want to grow old in Africa. When left unattended, older citizens are usually embattled with feelings of dejection and this could negatively trigger them off.
Ageing requires care and close attention, and failure to appreciate the needs and uniqueness of the aged makes them seem discomforting to younger people, who could later regard them as liability. This is the gap Emerald Elderly Care is positioned to close. Nonetheless, ageing is a natural progression with its own inadequacies and the elderly deserve a dignified life with good health, comfort and eventually a peaceful passing on.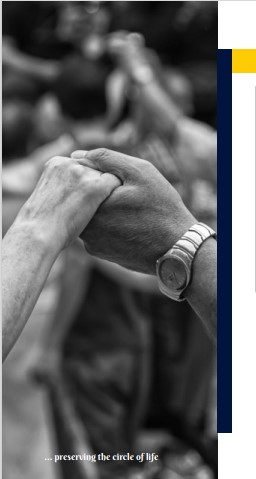 INTERVENTION AREAS
Advocacy Action against abuse on older people
Inclusive SDGs Campaigning for the elderly and developmentally disabled
Food and Hygiene
Health & Medical intervention
Well-being and Community Cohesion
Therapeutic Occupation for the aged
Socio-Economic Empowerment
Information sharing/Awareness
Recreation Facilities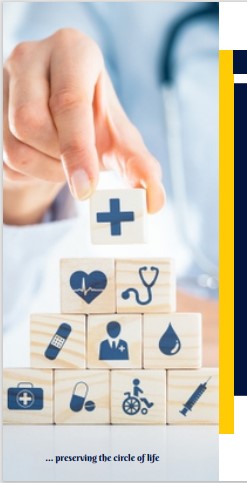 OBJECTIVES
Provide comprehensive and quality care for the elderly and developmentally challenged.
Offer equitable and gender – equal health and social care for the elderly.
Zero Oppression for the elderly.
Support independence and safety for the elderly to lead an active life.
Social Protection and Inclusive sense of livelihood for the elderly.
Champion conversations where society can interact and value ageing.
To provide companionship and support to overcome social isolation at old age.
Serve as a knowledge hub where the values and life experiences of the elderly are explored in a constructive manner to the development of people and society.
Personal passion and fulfilment.
To do any other act for the advancement of healthy ageing without distinction of class, ethnicity, gender or religion.
CORE MANDATE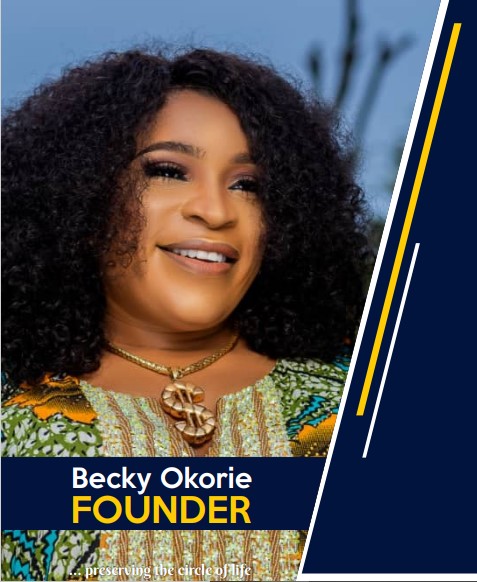 FOOD SECURITY: EMECADEF is running Nigeria's first ever FOODBANK for the elderly. This foodbank with service centers across cities in the country are thrown open to provide food for the elderly and developmentally challenged. While working on other strategies to provide sustainable forms of food security for the aged populace, we take it as mandate to run activities of the foodbank monthly, as we constantly upscale.
SOCIAL PROTECTION: We work to promote a socially inclusive livelihood for the elderly. This includes advocating for policies that promote social inclusion for the elderly like access to secure income services like pension, insurance and other of such cash payments. This is to enable secure forms of income for people in old age and the accruing long-term benefits.
HEALTHCARE: Ageing is a natural process, with its a unique challenge. This includes a higher prevalence of physical disabilities, mental illnesses and other indispositions. EMECADEF is committed to a community-based geriatric health-care program to improve the quality of lives and access to medical care for the elderly. This mandate offers access to healthcare treatment for the elderly as well as advocacy for a comprehensive policy on medical aspects and social inclusion for the elderly especially at grassroots. We engage in campaigns that can improve the health conditions of older people such as knowledge about ageing, social culture of children taking the responsibility for their aged parents, development of health insurance schemes, promotion of healthy lifestyles in early adulthood, hygiene and nutrition, physical exercise, accident prevention, awareness about recognition of early signs of common geriatric problems, immunization services, periodic health assessments and other medical aids.
ELDERLY HOME/SHELTER: One of the greatest needs at old age is companionship. With an elderly home, older people are in constant company of people their own age. And with children away from home, this greatly takes care of social isolation that can cause stress and depression. Companionship is paramount, especially for those who have lost their spouses. For this reason, we establish, maintain and grant aid for the establishment and maintenance of shelter homes, rest houses and relief centers for the elderly and developmentally challenged persons. This will ensure that the elderly receive the proper care that they need especially as they become more sensitive due to age and ageing complications.
COMMUNITY SUPPORT SERVICES: This is a volunteer program to rally community-based support and provide opportunities for civic engagement to assist and improve the quality of lives for the elderly at community levels. This can include simple tasks such as assistance with errands and appointments, as well as support with more peculiar care services. These services are designed to help elderly communities at the grassroots remain safely in their homes with adequate support and humanitarian aid. We create and provide support programs for older adults and their caregivers that include wellness programs, homemaking, nutritional support, transportation services, educational programs about health and aging, counseling services, as well as general assistance with housing, finances, home safety and relief services for caregivers.