Ageing is a global phenomenon and the population of the elderly, people aged 60 years and over, is growing rapidly. Evidently, the world's aged increased from 130 million in 1950 to 419 million in 2000, a proportional share increase from 4 per cent to 7 per cent respectively (Waite, 2004). Nearly 10 per cent of the world's population or over 600 million persons are over the age of 60, and this is expected to double by 2050. About two-thirds of these 600 million persons live in developing countries (Schwarz, 2003).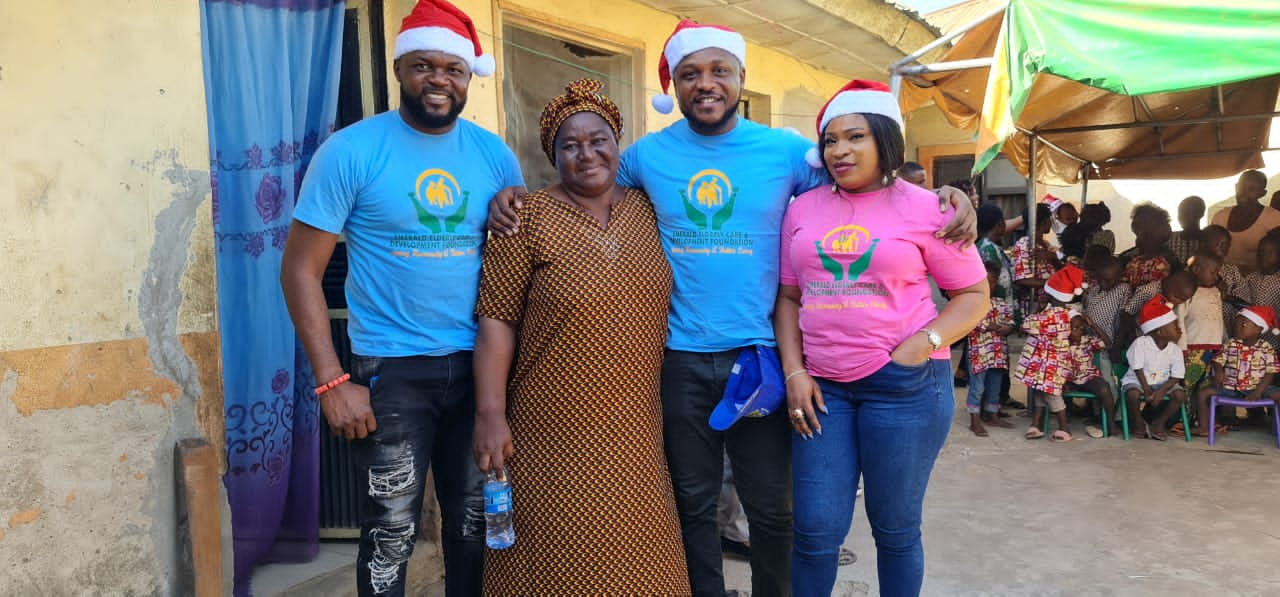 Nigeria is the most populous country in Africa and one of the most populous countries of the world. The 2006 population census recorded about  140 million Nigerians, with a population growth rate of 3.2 per cent per annum (NPC, 2006). It is projected that the population will increase to 169.9 million in 2012 and 187 million by 2015 (NPC, 2009). Nigeria has a youthful population. The 1991 population census reported that about 44 per cent of the population is under the age of 15 years; adolescents (ages 10-19) made up 23 per cent of the population, while young people (ages 10-24) accounted for about 32 per cent of the total population (NPPSD, 2004). About 5 per cent of the Nigerian population is aged 60 years and over (NPPSD, 2004). This may have informed the dearth of policy on ageing in Nigeria. However, evidence
Unfortunately, ageing in developing countries like Nigeria is occurring against a backdrop of dwindling financial resources, very little formal arrangement for support of the elderly, lack of or very weak infrastructures to address emerging issues on aged care and support unlike in developed countries that had a gradual population ageing with an almost resolved issues on infrastructure
Operationally defined, care refers to the attention given to the elderly which could be long-term or short-term care. These range from health care and social services. It could be community-based-care or institutionalized care. that allow people with various degrees of health problems and functional limitations to receive care in their own homes." Care requires propinquity or closeness and attention. It also includes all forms of services such as health or nursing care, emotional counselling, etc. On the other hand, support refers to material help or gifts in form of money or goods. It does not demand physical presence or propinquity. Operationally, while care may be referred to as services rendered, support refers to as gifts or materials provided. Health status of the aged is a function of the care and support they receive. Several chronic diseases suffered by the aged are traceable to lack of or inadequate care and support as well as poor nutrition and physical inactivity In Nigeria, evidence shows a very weak institutional base to tackle the care.
Ageing is a biological phenomenon but in a country like Nigeria where cosmological importance is attached to several social facts, it is both a biological and social phenomenon. "it is not just a natural process that reflects biological and physiological changes but a social fact with significant impact on society, community and culture." The Nigerian traditional family structure was patriarchal and characterized by an extended family system. It was a close-knit social unit which emphasized care and support for the elderly members in terms of food supply, welfare, security, etc. Elderly care did not pose any challenge because of the kinship ties that bonded family members. The elderly were seen as a veritable source of wisdom and knowledge for guidance and direction in the traditional Nigerian society and they were also held in a very high esteem . Old age was reckoned as a stage of great wisdom with a high social honor /importance attached to it. This is not bereft of rites of passage used to mark transition from one stage in life to another in many Nigerian societies ,among the Ngwa people of the Ibo tribe in South-eastern Nigeria, they practice several ceremonies to mark transition to old age for both male and female. There is the Ori na ndu and Adu Kwurum ceremony which is done for women who lived to see their grandchildren; Ori Enya ceremony for titled aged women and Amushi for aged male. The Ero festival  is practiced among the Owo people of the Yoruba tribe in South-western Nigeria. These festivals mark the importance attached to old age as a time of responsibility, respectability, wisdom and the aged as traditional consultants for the younger members of the society. Traditional society believed in ageing with dignity and emphasized the importance of having a good life and good well-being in old age. People often say that "it is better to die young with dignity than to die old in abject poverty."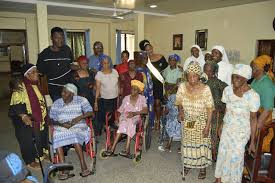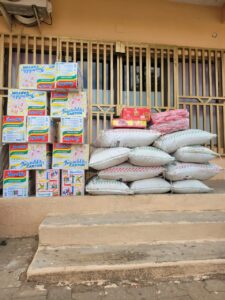 Features and Problems of Ageing  diminishes the capacity to work and it is also a stage of several vulnerabilities , the elderly are usually the disengaged or decrepit that must be supported by families and/or community. Some of the salient features of this population are a dependent population, a period for the onset of some chronic diseases, a population with special needs, care and support ranging from health, financial, emotional and psychological needs. The majority of the elderly are unable to access health care due to its cost. Most of them are limited by out-of-pocket payment arrangement, dearth of health care facilities and a dwindling social network to offer support as in the traditional times,the elderly are prone to poverty because of their economic redundancy in a society with no social pension for them. The elderly, according to HelpAge International (2002), are mostly the poorest members of the society who live below poverty line. This poverty, poor health and nutrition, income insecurity, enormous burden in pandemic, psychological pressures, violence and homelessness. They also face other challenges such as compulsory retirement, lack of preparation for retirement, inadequate financial provisions, problems of loneliness and isolation. Extra cost of dependency and disability threaten the elderly and even their families whose present or future income security may be threatened as time spent in caregiving may interfere with their capacity to earn .Nature and Sources of Care and Support Operationally, the nature of care and support refers to the kind of care and support received by the elderly; it could be financial, domestic assistance, health care, etc. Source of care and support refers to the provider of care and support, which could be the government through the pension scheme, family Care and Support for the Elderly in Nigeria 13 members, community, church, mosque, etc. Nature and sources of care and support are dependent upon several socio-demographic features. In Nigeria, the amount of care and support to be received by the elderly is a function of the level of the child's
Given the inherent changes in elderly care and support in Nigeria in relation to the nature and sources of their care and support, the extent to which they depend on their children/extended family and the tendency of continuing to work even after retirement, debates have geared towards providing a grand nomothetic explanatory framework. This includes ageing theories with particular reference to the disengagement theory and modernization theory.
At emerald elderly care and development  foundation  we have studied the major cause of suffering among elderly People  in Nigeria and has come up with good and organized procedure to take good care of the elderly people in Nigeria.
Everyone has the right to a standard of living adequate for the health and well-being of himself and of his family, including food, clothing, housing ,medical care ,necessary social services, and the right to security in the event of unemployment, sickness, disability, widowhood, old age or other lack of livelihood in circumstances beyond his control.