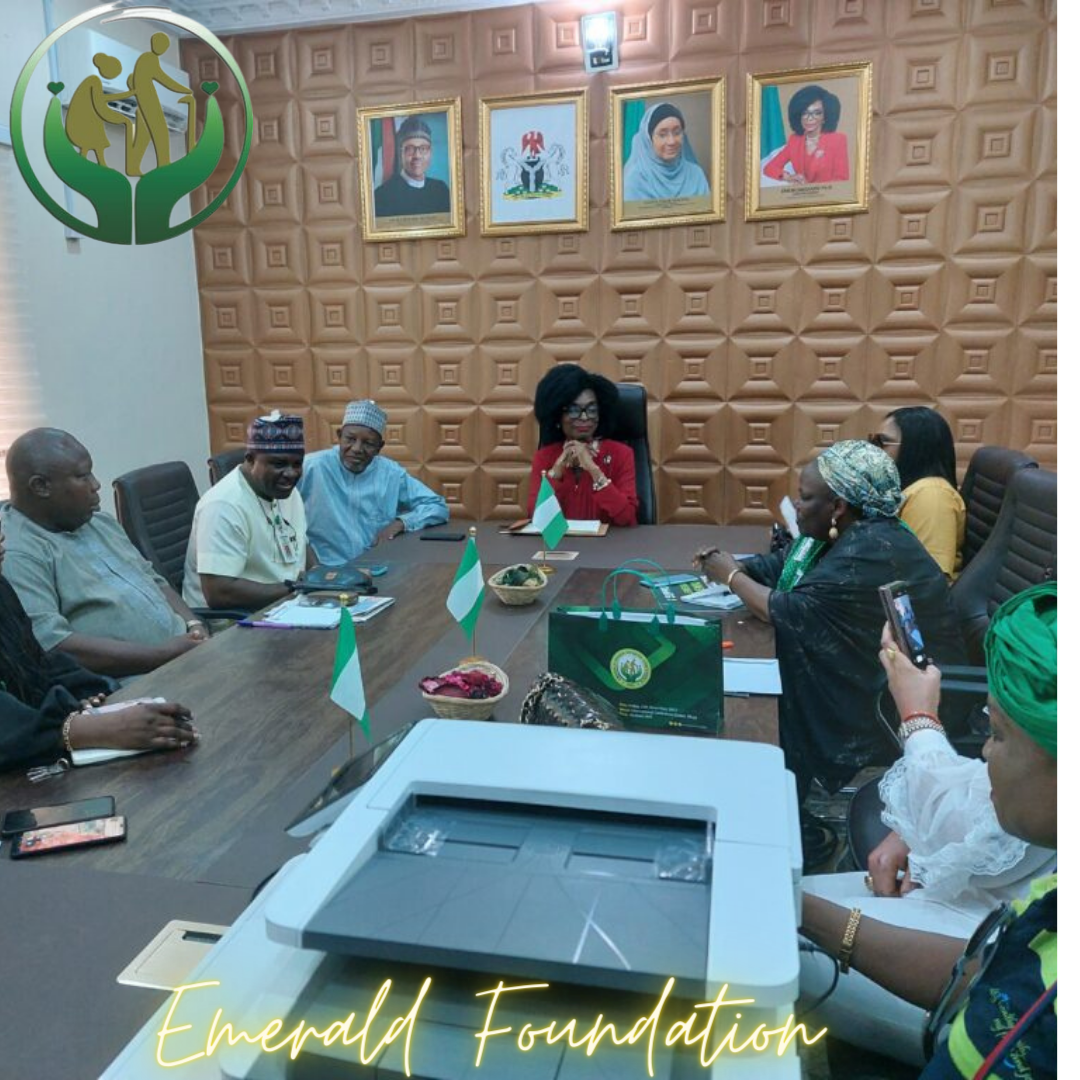 The Emerald Elderly Care Development Foundation has expressed its willingness to partner with the National Senior Citizens Center (NSCC) in order to promote the well-being of Nigeria's aging population. This was disclosed when a delegation from the Foundation paid a courtesy visit to the Director General of the NSCC, Dr. Emem Omokaro at the NSCC's headquarters in Abuja.
In her remarks, founder, Emerald Elderly Care Development Foundation, Amb. (Dr.) Becky Ogonnaya, expressed appreciation to President Muhammad Buhari for signing into law the act which led to the creation of the NSCC. She then stressed the need to compliment government's effort through collaboration while building synergy that will add value to Nigeria's aging population.
Amb. (Dr) Becky used the occasion to officially invite the Director General of the NSCC to the Foundation's Conference tagged 'Emerald Senior Citizen' Conference 2022′ holding on the 11th of November, 2022 in collaboration the National Council for Women Societies (NCWS) FCT Chapter.
In her response, the Director General, National Senior Citizens Centre, Dr. Emem Omokaro expressed delight at the visit by the Emerald Elderly Care & Development Foundation delegation adding that the NSCC is open to collaboration to Non Governmental Organisations.
She also highlighted the thematic areas of collaboration to include Health and Entrepreneurship, adding that the centre has trained personnel, at MDAs as focal persons to handle issues of the elderly.
While highlighting the NSCC's collaboration with the Human Rights Commission to handle issues with abuse of the elderly, Dr. Omokaro noted that the Commission is also in collaboration with the National Identity Management Commission (NIMC) for the enrollment of senior citizens in the country in order to have a comprehensive register of elderly people in the country.
Expressing appreciation to the delegation for coming, Dr. Omokaro said she looks forward to collaborating with the Foundation for future benefits to the elderly in the country.