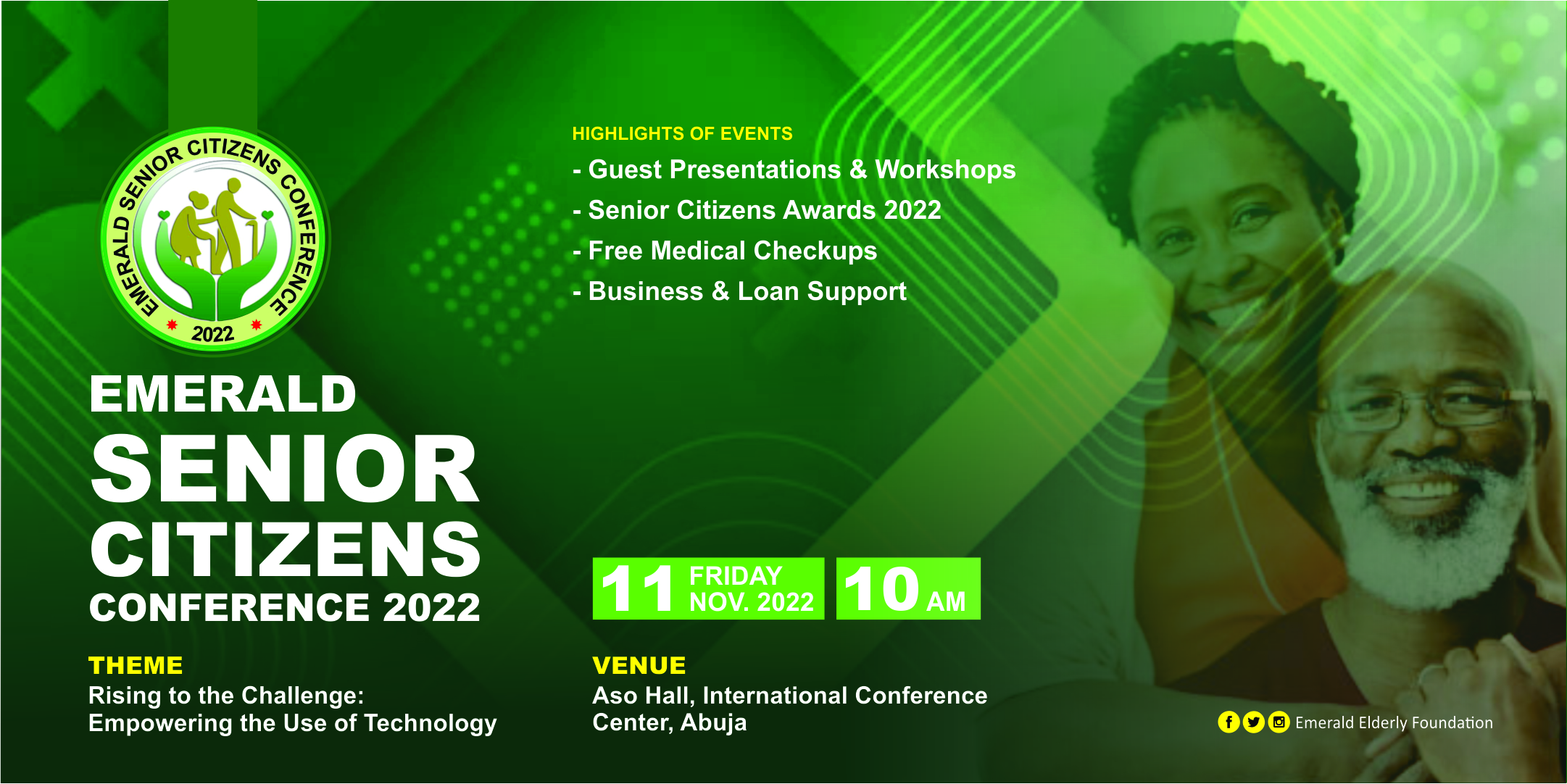 We are excited to announce our median edition of the Emerald Senior Citizen's Conference 2022 in collaboration with National Senior Citizens Centre (NSCC) and National Council of Women Societies (NCWS) FCT Chapter.
This year's event will focus on "Rising to the Challenge: Empowering the use of Technology." The conference will feature a keynote panel of industry experts to discuss the current and future technological advancements enabling us all to age well. The panel will be focused on addressing the possible barriers around the use of emerging technology, highlighting accessibility ~ affordability ~ training/support ~motivation.
Participants will connect with experts at the conference. No matter your field, a growing aging population will impact your work, presenting new obstacles, but also providing new opportunities. Emerald Senior Citizen's Conference 2022 will offer attendees the unique opportunity to build a synergy that will drive your work and your mission forward.
SUB THEMES
• Justice & Equity
• Innovation & Social Impact
• Health & Well-being
• Economic Security
• Ageism & Culture
HIGHLIGHTS OF EVENTS
• Guest Presentations
• Workshops for NGOs
• Digital Exhibitions
• Emerald Senior Citizens Awards 2022
• Free Medical Checkups
• Business & Loan Support
Register free at
https://www.eventbrite.com/e/emerald-senior-citizens-conference-2022-tickets-456513934467
Sponsorship | Exhibition | Participation
+234 (0) 806 584 5820
hello@emeraldelderlyfoundation.org